El Patio Del Gaucho
Javier Zanetti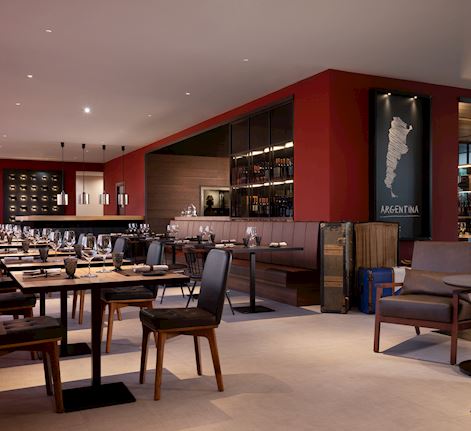 Located on the ground floor of Sheraton Milan San Siro facing the green oasis embracing the hotel, El Patio del Gaucho is the new signature restaurant opened by the Argentinian football legend Javier Zanetti.
An asador guides the kitchen brigade offering to diners the true tastes of Argentinian culture. The inspirations come from the authentic and experienced grillers of the Pampa and from their one-of-a-kind technique of handling the finest cuts of Argentinian beef. A choice of grilled fish and vegetables is also part of the menu, prepared in the innovative Josper charcoal oven which delicately preserves flavors and aromas.
Please be informed that according to Ministry of Health's guidelines, the Restaurant will remain closed until further notice.
Dinner
Closed
Asado de Domingo (Sunday Brunch)
Closed